List of available content in Shoes: Allen Iverson's Basketball Shoes
· Allen Iverson Shoes
· Reebok The Question (1996-97)
· Reebok Answer I (1997-98)
· Reebok Answer II (1998-99)
· Reebok Answer III (1999-00)
· Reebok Answer IV (2000-01)
· Reebok I3 Playoff (2001)
· Reebok Answer V (2001-02)
· Reebok Answer VI (2002-03)
· Reebok Answer VII (2003-04)
· Reebok Answer VIII (2004-05)
· Reebok Answer IX (2005-06)
· Reebok Answer X (2006-07)
· Reebok Question Denver (Iverson and Reebok Invade Denver - Any Questions?)
· Reebok Answer XI (Preview of Iverson's kicks for the 2007-08 season)

Reebok Answer VI (2002-03)
Reebok Answer VI
Perfed full-grain leather shroud with zipper offers ventilation and support, full translucent TPU heel cage adds stability and support, polyurethane sockliner provides comfort and cushioning, forefoot "grenade" construction for low-to-ground look, feel and increased surface contact, internal IMEVA sole increases cushioning and support.
Translucent top eyestay buckle for ankle support. 1/2 zipper shroud as lace covering for protection. Forefoot grenade construction for low to the ground feel and control. Translucent TPU heel structure for cushioning and stability. "Iverson" detail on lateral toe. Dual traction outsole design featuring enhanced lateral and forward movement. PU sockliner to maximize cushioning and support.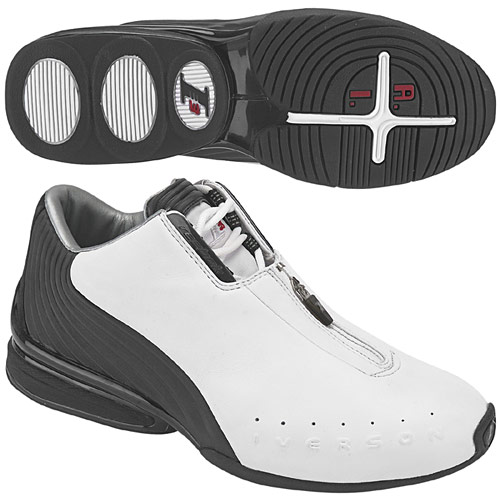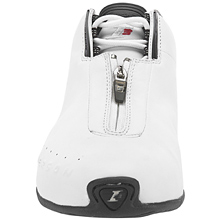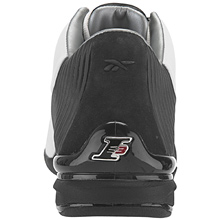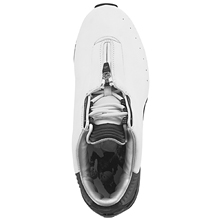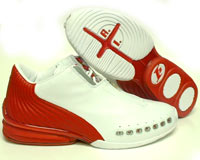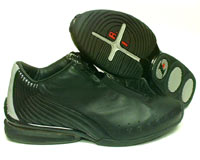 Copyright © by Allen Iverson Live - www.alleniversonlive.com - A Fan Site on NBA Legend Allen Iverson All Right Reserved.
Published on: 2005-10-28 (44917 reads)
[ Go Back ]